We listen with sincere interest to understand your business needs in order to act proactively. Our tax professionals will first assess your tax position and develop strategies to minimize applicable federal, state and local taxes. We will keep you up to date on all tax issues relevant to your business.
Our business tax clients range from single-owner businesses, to closely-held business entities, to large privately-held corporations.
TAX SERVICES FOR BUSINESS CLIENTS
Federal, state, and local tax planning and compliance
Representation of clients before any tax authorities or other regulatory agencies
Business entity selection
Business acquisition, sales, or exit strategy assistance
Executive compensation and benefits assistance
Tax audit support
Our advantage
Our firm is large enough to keep abreast of the constantly changing tax laws, yet small enough to maintain personal contact with our clients.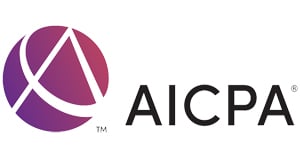 We are a member of the Private Companies Practice Section of the American Institute of Certified Public Accountants.
How can we help?
San Antonio Office
Business Hours:
Mon-Thu: 8 a.m.–5p.m., Fri: 8 a.m. – Noon
Extended Tax Season Hours:
February 1 – April 15
Mon – Fri: 8 a.m. – 6 p.m.
Sat: 8 a.m. – Noon
New Braunfels Office
Business Hours:
Mon-Fri: 8 a.m.-5p.m.
Address:
11955 Network Blvd,
San Antonio, TX 78249
417 W San Antonio St #200
New Braunfels, TX 78130