Our private business clients rely on our Assurance Service Team to help them meet compliance requirements. Additionally, they can expect timely and accurate financial reporting that provides them with the information necessary to make key business decisions. At Oroian, Guest & Little, P.C., we have developed protocols to ensure we perform your assurance services as efficiently and effectively as possible.
Research
We collect industry knowledge from our resources and market research in order to identify and address issues significant to your business.
Continuity
We assign staff who are already familiar with your business.
Minimum disruption
We remain as transparent as possible during fieldwork.
ASSURANCE SERVICES
Financial statements: audits, reviews, compilations, agreed upon procedures
Forecasts and projections
Specifically designed assurance services
Specific transactional assistance
Internal auditing and evaluation
Internal control design and review
Compilation of financial projections
PERSONAL ATTENTION
Our Assurance Service professionals bring you the experience and knowledge of a national firm while providing personal attention with sensitivity to your unique business issues.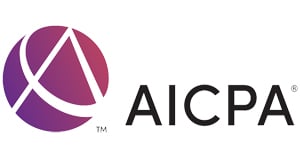 We are a member of the Private Companies Practice Section of the American Institute of Certified Public Accountants.
We are pleased to meet with you initially without charge or obligation.
Contact Us today to schedule an appointment.
How can we help?
San Antonio Office
Business Hours:
Mon-Thu: 8 a.m.–5p.m., Fri: 8 a.m. – Noon
Extended Tax Season Hours:
February 1 – April 15
Mon – Fri: 8 a.m. – 6 p.m.
Sat: 8 a.m. – Noon
New Braunfels Office
Business Hours:
Mon-Fri: 8 a.m.-5p.m.
Address:
11955 Network Blvd,
San Antonio, TX 78249
417 W San Antonio St #200
New Braunfels, TX 78130